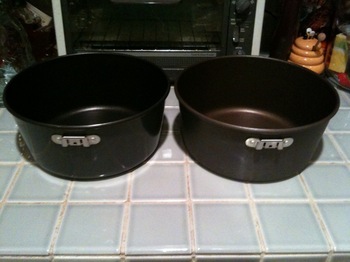 A while back Timber and I discussed getting a new camping cookset, because the pots and pans that we currently use are a hodgepodge of pots and pans, and we always seem to be missing some important component. So we went to REI and found that GSI made some cooksets that would fit what we need. But the problem was that some of the seemingly exact cooksets had different prices. And all we could find out about their differences online and elsewhere were mumbo jumbo about different teflon coatings which "push the boundaries of cooking technology". So what does a reasonable person do when they have narrowed down their choices to two cooksets and REI is pretty good about returns? You buy both and then decide which one you want to keep. So that's exactly what we did! So then the question becomes how do you decide which one to keep? We opened up both boxes, took out the pots and pans, inspected them, felt them, and tried to find any difference that would cause us to keep one over the other. They more or less looked the same, weighed the same, and felt the same. Then I had the idea that we would test them. I didn't want to do any crazy stress testing or take both camping because I wanted to return one cookset, and I didn't think it would be nice to scratch and dent one and then take it back. So the test I devised was pretty simple and clean. I would boil water in the biggest pot in each set (they were both the same size) and see if the fancy alien teflon technology in the pinnacle set resulted in being able to boil water faster.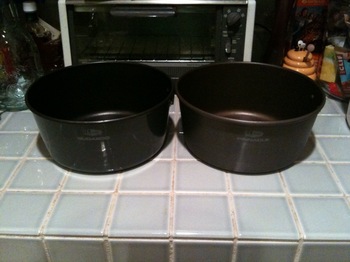 So I set up the test as follows:
1. I put 8 cups of water in each pot.
2. The water that was put into each pot was the same water with the same temperature.
3. I let the pots sit for a little while to get closer to room temperature.
4. I turned on one of the burners on my gas stove and let it run for 3 minutes before putting the first pot of water on to boil because I figured both pots would be sitting on an already hot piece of metal.
After doing all that I started my timer and waited for the first pot of water to come to a rolling boil. Then I did the same exact thing with the next pot. I fully expected there to be little or no difference between the two. I was wrong.
The
GSI Bugaboo Camper cookset
took 12 minutes and 30 seconds to get the 8 cups of water to a rolling boil while the
GSI Pinnacle Camper cookset
took 10 minutes and 30 seconds to get 8 cups of water to a rolling boil.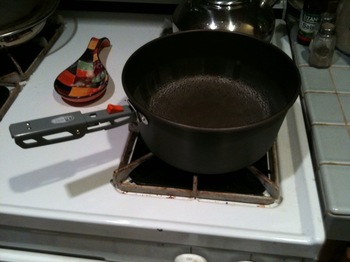 So there was a difference of 2 minutes! I was shocked when I realized this, and it made my decision pretty easy as to which set to keep. The GSI Pinnacle Camper cookset does cost an extra $20. But that extra cost will save you fuel and time, which, over the long run, will more than pay for itself.
I wish I had more time to run more tests, but like I said earlier I wanted the cookset that I returned to be in pretty good condition, and I thought that since I'll be boiling a lot of water when I camp, then this is a pretty good test. If I had time to run more tests I would see how each holds up over multiple uses, which one is easier to clean, which one keeps food warm longer, and which one can stand more abuse. But alas there is no time for all such tests. I'll keep you posted on how the GSI Pinnacle Camper cookset holds up.